Corel Draw Vs Adobe Illustrator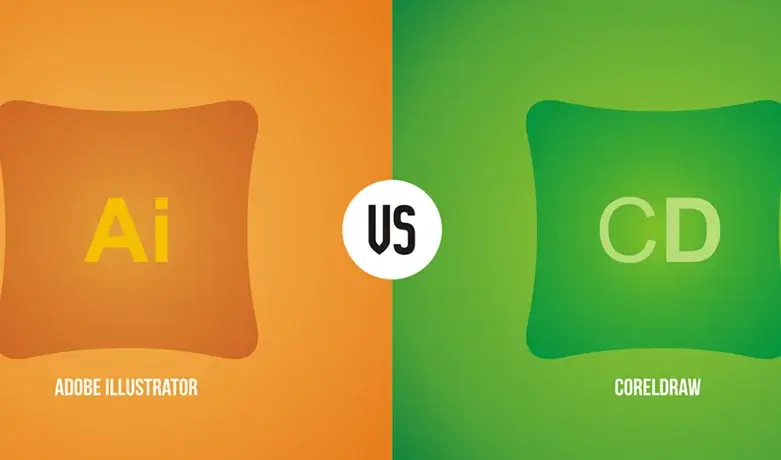 Corel draw is one of the oldest ones in graphic design. This is used primarily for marketing and advertising businesses. Used for some printing and advertising development.
Adobe illustrator is the most suitable software for vector-based design. It will be the first choice of all designers. It has various functions.
Illustrate is made up of vector-based graphics and also it is mostly utilized for drawing different things. Coreldraw is a graphic design program from Corel. It was introduced in 1989. Illustrator is owned by Adobe and CorelDraw is owned by Corel.
Illustrator is mainly used for drawing maps, designing logos, drawing illustrations, packaging, design, etc. Coreldraw is using for numerous types of documents ranging from big banners to visiting cards.
Illustrator is a recommended tool. It is also best for designing logos. Coreldraw is used to produce and print industry-standard graphics.
In CorelDraw, we can save a lot of time and labor. We can make a design with very great accuracy, also can make several color combinations on one design. It can make texture and color effects easily.
In illustrator one can resize vector images without compromising the quality, the software can be considered as the best for designing logos.
These are some modern software in graphics designing, each one has its own tools and also used for different programs.